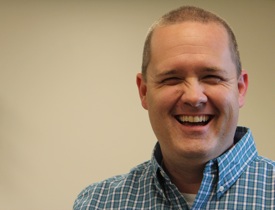 I am a husband, father and pastor. I trust Jesus Christ in all things and teach that we as his followers are to be a thinking people.
I was born in Lexington, KY and lived in Paris until I was ten.  At that point my family moved to Winchester where I grew up, went to high school, met my wife, was married and had two of our three kids before moving to Louisville.  There I pastored a small inner city church that presented its own brand of challenges that were new to me at the time.  After four years in the city, we were called to Friendship Baptist in Hardinsburg where we are now.
I came to faith as an eight year old at First Baptist Church of Paris, KY.  My Dad was the one who taught me about Christ in that time and for years after that.
I studied at the Southern Baptist Theological Seminary in Louisville.  I also studied apologetics through Biola University.
My focus as a leader in the church is primarily on missions and outreach.  Second to that is youth.  Our church has been very receptive to that.  So much so that I am convinced that God has been preparing this congregation for this work for years prior.